From idea to construction
Building Lifecycle Management (BLM) is the practice of designing, constructing and operating a facility with a single set of interoperable data. With Interaxo, you have access to geometry, BIM data and associated documents throughout the building's life cycle.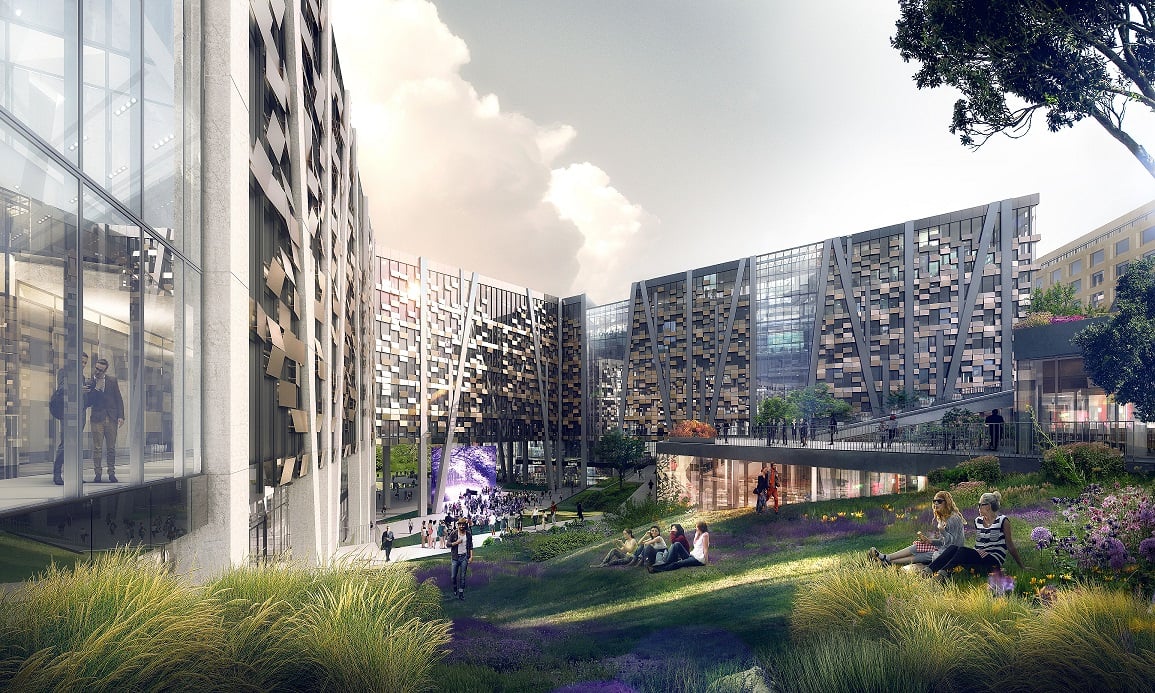 Build for the future
Create your digital twin with Interaxo
A digital twin is a digital representation of a building with the aim of simplifying the management of its life cycle and operation. It can be connected and added to each other to handle highly complex scenarios, and also extended with additional technologies such as simulation, optimization, and machine learning to realize additional benefits.
Interaxo
BIM-collaboration
BIM collaboration makes it possible for all participants to collaborate, share and communicate project data (including BIM data) throughout all phases of the project. Interaxo Project, Interaxo Field and Interaxo BIM Data together form a full-fledged BIM collaboration solution. Here, all information is always up-to-date and available in the cloud for everyone involved in the building project, and you can be sure of efficient and clear project execution.