Are you our next Tribian?
At Tribia, we are concerned with finding the right people for the right jobs. A true Tribian has fun at work and shares his/her knowledge, so that we can all develop and deliver even better together.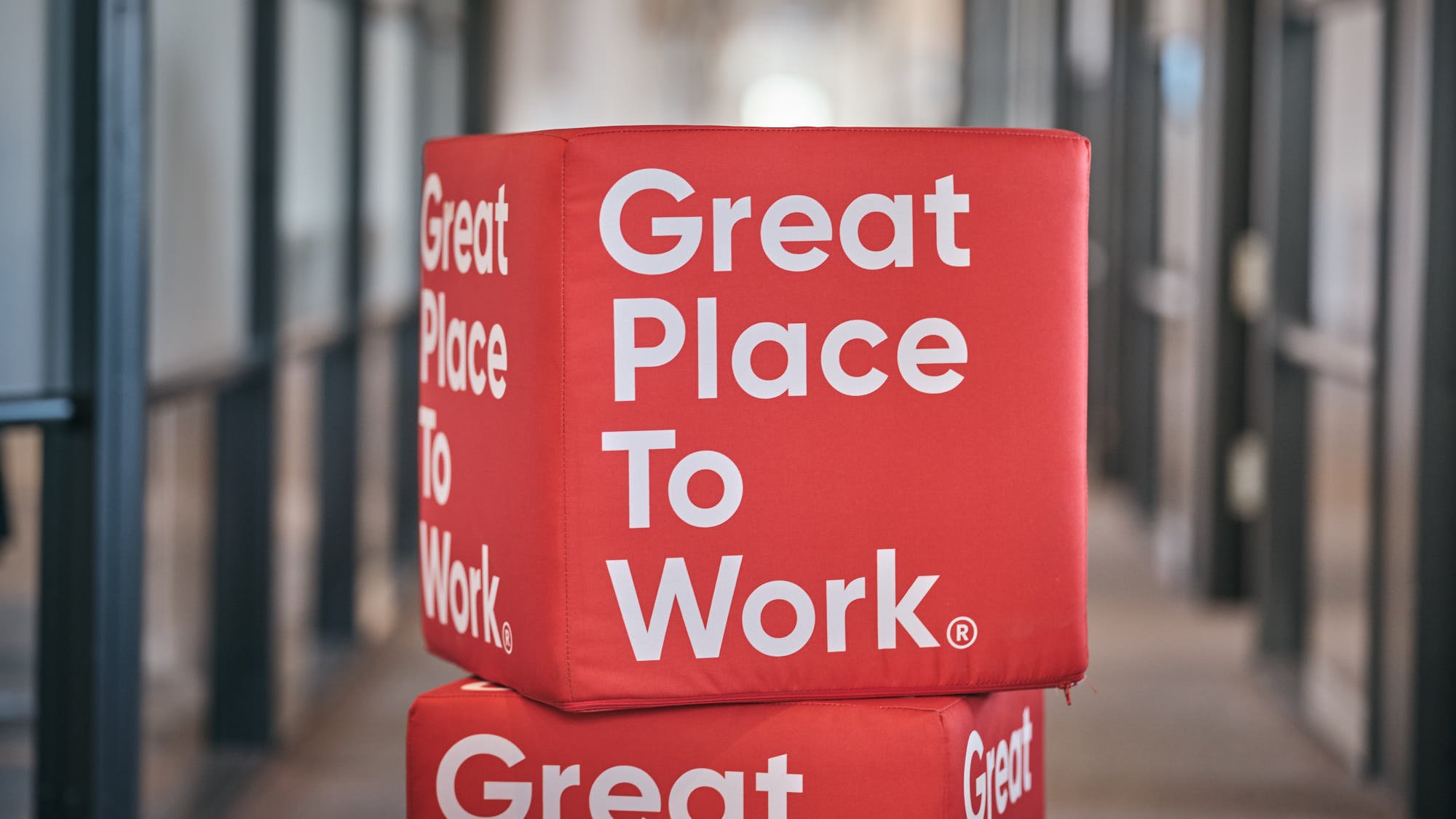 Tribia
One of the best workplaces in the Nordics!
Great Place to Work recognises businesses that focus on their employees and work systematically to build a holistic culture. That is the background to its annual choice of Norway's best workplace. For four years in a row, we have been voted one of Norway's best workplaces, and in 2019 we climbed from third to first place!
It has been an exciting journey to these results! All our employees have contributed to promoting a sense of community, pride and looking out for each other.
This makes us very proud! Tribia
Value-based culture
We are proud of Tribia's values. They communicate who we are and what we stand for – values that our colleagues and customers shall experience that we live up.
GENUINE means that we are honest, reliable and trustworthy to each other, customers and the surrounding world. It should be enjoyable, personal and rewarding to meet and work with us.
AGILE means that we are flexible, solution-oriented and use our combined expertise and industry knowledge to solve our customers' needs and challenges.
ENGAGED means that we take the initiative, give of ourselves, have fun and challenge each other and the surrounding world. We see challenges as new opportunities, and we go to great lengths to exceed expectations and push the boundaries.
we look forward to hearing from you
Vacancies in Tribia
A Great Place To Work
Se filmen om hvordan det er å være nyansatt i Tribia. PS: Filmen går under kategorien underholdning (merk: "the office") og kan gi et innblikk i den uhøytidelige kulturen og stemningen hos oss.