Get a simpler project day-to-day with Interaxo Field

With our field tool, you have a safe progress in your project. Streamline protection rounds and deviation processing and automate the generation of the final report. The solution is flexible and easily configured with your own modules - everything to suit your way of working. Interaxo Field is a contracting solution that is based on industry and company standards for the best possible result and continuous improvement.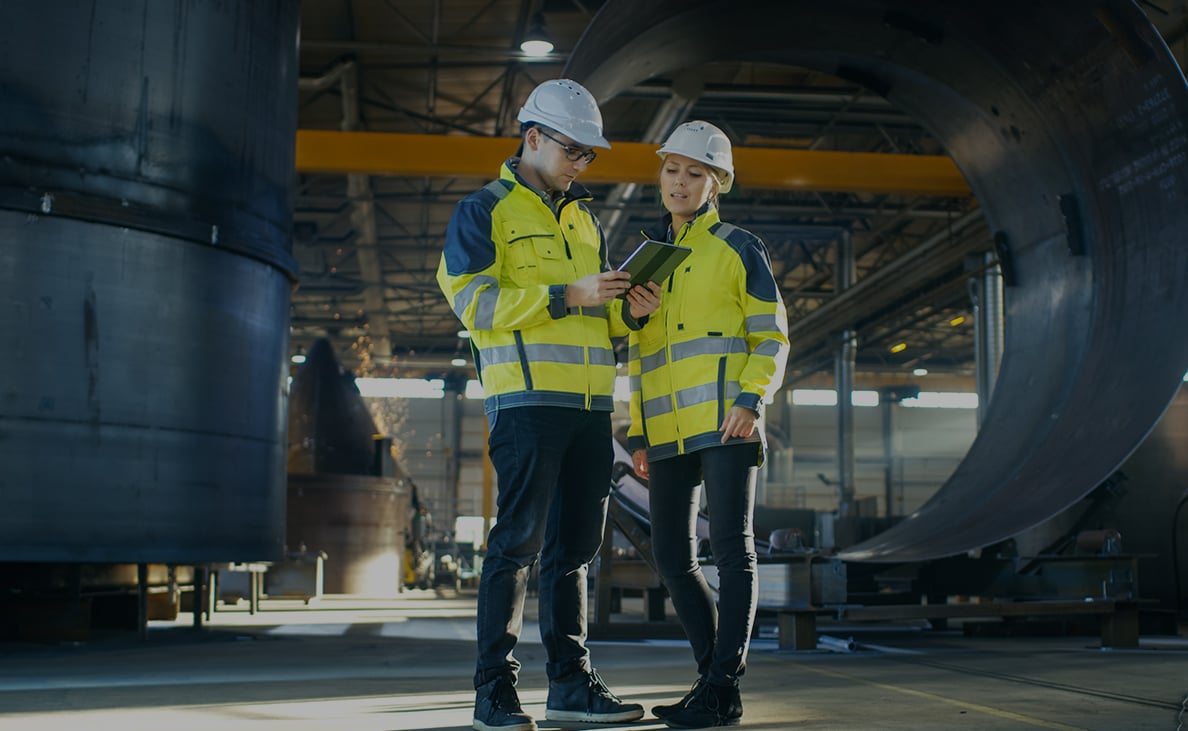 Interaxo field
Effective protection rounds
Working with HSE on a construction site can be time-consuming, but with Interaxo Field, safety rounds are made more efficient and make it easy for you to keep track of deviations.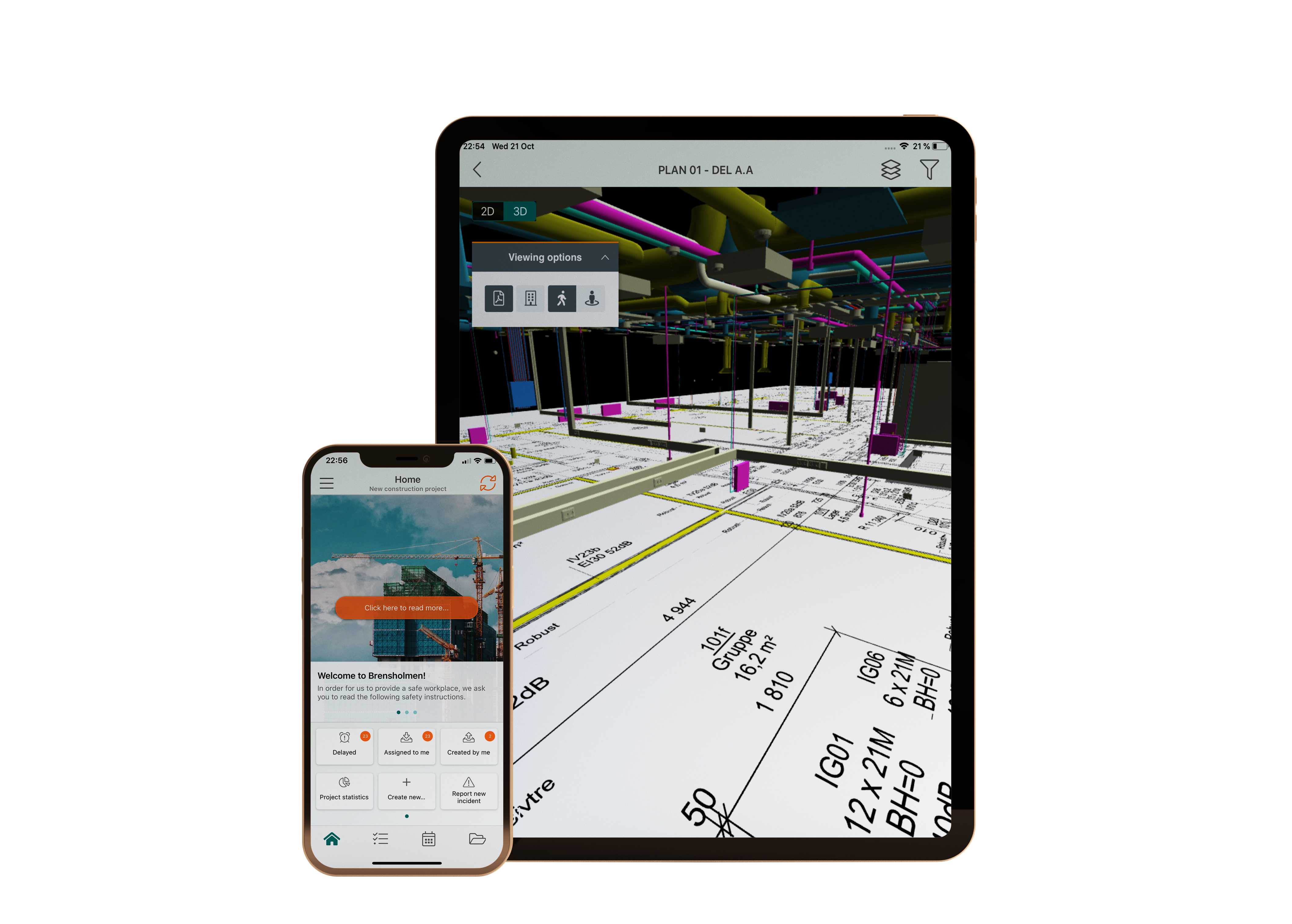 Interaxo Field
Flexible checklists for collecting data
By making your checklist more accurate and adapted to the various processes in the project, those who carry out the check will have an easier everyday life and be able to report better information back to the project.
Some of the functions in Interaxo Field
Deviation registration
Deviation registration is one of the most important elements in systematic quality work on the construction site. With Interaxo Field, you can quickly register a discrepancy using a mobile phone or iPad. There you can enter one or more pictures with a comment that shows the content of the deviation. The discrepancy can be placed directly on the floor plan to easily refer to the location of the discrepancy. When the discrepancy is registered, it is sent directly to the person responsible for processing.
Checklists
Configure and adapt all types of checklists in Interaxo Field to meet the needs of your project. Interaxo Field can easily be tailored to set up the checklists you need. The checklist also has links to all observations and deviations created from the checklist. Here you work directly in the drawing and prepare the basis for the reporting. This is compiled automatically.
HSE
Interaxo Field provides good support for recording adverse events, protection rounds, and safe job analyzes. Through rapid registration and direct notification, it is easier to maintain safety on the construction site. The possibility of project-adapted protocols facilitates good planning and safe execution of your work.
The reason why customers choose Interaxo Field
The feedback we get from our customers about why they choose Interaxo Field is often justified by the customization and configuration options the solution opens up. Tailor-made templates and reports create a unified system and it is user-friendly and intuitive, which makes it easy to also implement in larger projects.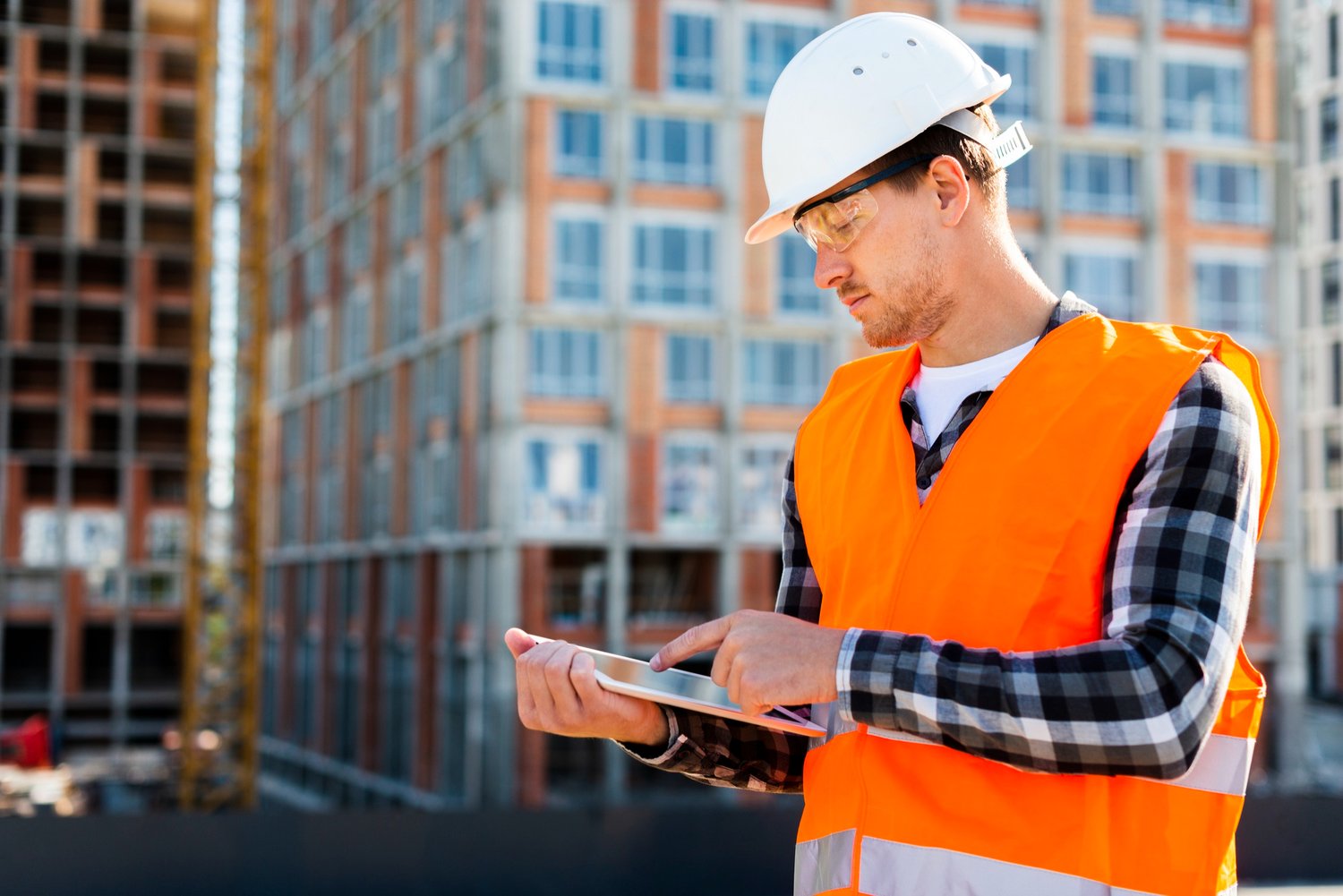 With Interaxo Field, everyone simply works more efficiently and tidily than before, which in turn leads to saved hours and a better overview.
The biggest advantages with Interaxo Field
User-friendly and intuitive
Overview reports
Smart workflows
Option to adapt to your own specific needs