Efficient data exchange and data refinement in the BIM process
The digitalisation of the construction industry is accelerating. This, together with remote work becoming a new 'standard' in daily life, has resulted in increased interest in Tribia's cloud services to support secure, digitised, data-driven work processes. In this respect, NCC is in Tribia's eyes one of the most forward-thinking companies in the construction industry.
"The agreement covers the next 3 years and also includes the development of additional standard functionality in IX BIM Data, which the entire industry will benefit from in the future. We are of course extremely happy and proud that NCC has shown us this extended confidence," says Steinar Svinø, CEO, Tribia.
"Tribia's ambition, to deliver a BIM data-driven collaboration solution that includes collection, quality assurance and further processing of building information in the form of 'data' within projects in a coherent and technically integrated process, means that we are well positioned to help support what we now understand to be NCC's ambitions in the coming years," concludes Svinø.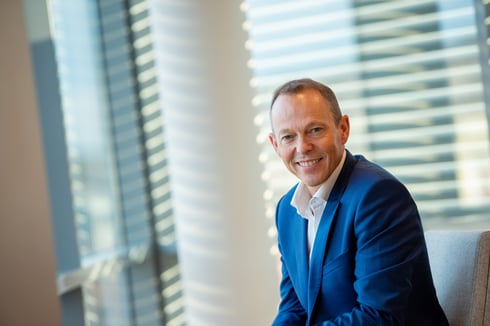 –We are of course extremely happy and proud that NCC has shown us this extended confidence.
About NCC
NCC is one of the leading construction companies in the Nordic region. As an expert in managing complex construction processes, NCC contributes to construction that has a positive impact on customers and the development of society as a whole. Its operations include construction and infrastructure projects, production of asphalt and stone products and commercial property development. In 2022, NCC achieved sales of approximately SEK 54 billion and employed 12,500 people. NCC's shares are listed on Nasdaq Stockholm.
NCC operates in Sweden, Norway, Finland and Denmark and its activities are organised under five business areas:
NCC Infrastructure

NCC Building Sweden

NCC Building Nordics

NCC Industry

NCC Property Development
About Tribia
Since 2001, Tribia has been a leading supplier of collaboration solutions for projects in the construction industry. Today, we are the market leader in the Nordic region with our BIM Collaboration solution – facilitating data collection, quality assurance and efficient communication between all project parties throughout the project. We digitise and improve the implementation of projects!
We are currently 80 employees who develop and deliver the products Interaxo Project, Interaxo Field and Interaxo BIM Data, which are all part of our BIM Collaboration solution. Together we work to realise our vision: 'Together we create project happiness'. Tribia is part of the Addnode Group.
About Addnode
Addnode Group consists of over 20 companies, active in 19 countries across four continents. It currently employs about 2,400 people. The group is a market-leading supplier of software and services for design and construction, product data information, project collaboration and property management in Europe, as well as a leading supplier of digital solutions for design and construction in the US. Addnode Group is also a leading supplier of document and case management systems for Swedish public administration.
In 2022, net sales amounted to SEK 6225 million. Addnode Group's B shares are listed on Nasdaq Stockholm. For more information, please visit: https://www.addnodegroup.com/sv.
For more information, contact:
Steinar Svinø, Chief Executive Officer, Tribia
Phone: +47 952 92 174, email: steinar.svino@tribia.com